Your Local Roofing Contractor
Sam Ferrimy was "such a pleasure to work with. He stayed in constant communication with us throughout the process." – Melanie Guerra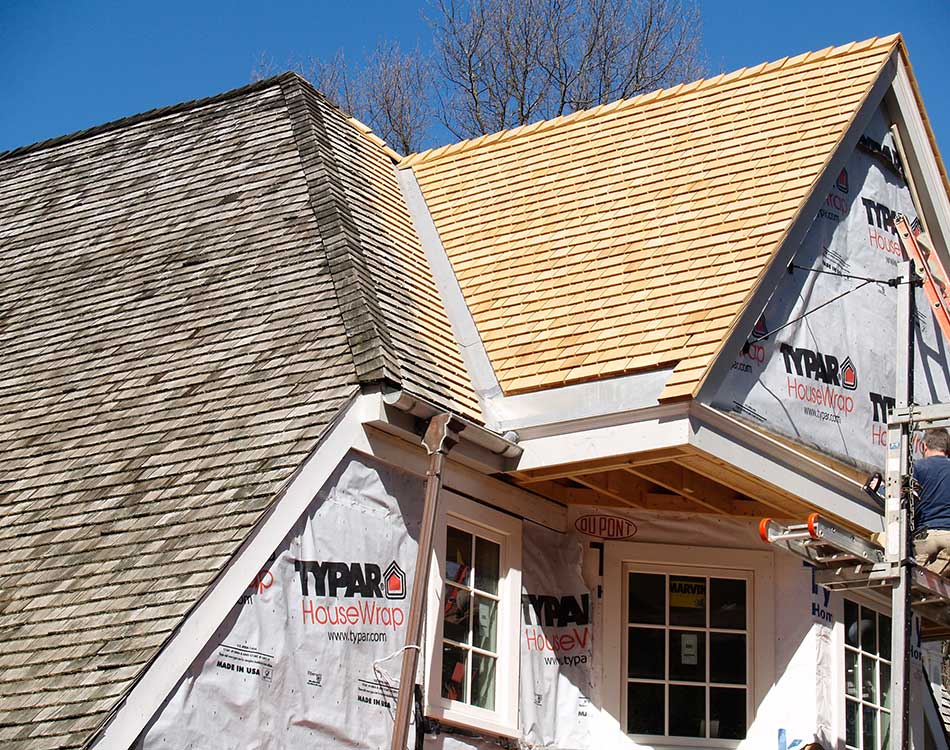 Local Roofing Contractor
Ferrimy Construction specializes in all roofing projects, large or small. If you are looking for a local roofing contractor that is professional, licensed, insured, and highly reviewed then contact us now. 
We have experience in all types of roofs and materials. From patterned slate mansards to cedar-shingled cottages, Spanish tile bungalows, Victorian copper turrets, and rubber roofed town-homes, no roofing project is too challenging. Ferrimy Construction Inc. has been providing Massachusetts with the finest in quality roofing products and services for 15 years.
We understand that your roof is the crown of your home. It does not merely form a long-lasting protective layer to shield you from the elements – its material and execution must blend together with the design of your home. You want a local roofing contractor that is trustworthy, reliable, and experienced. Ferrimy Construction is the only roofing contractor you need. 
 Our roofing services include installation, repair, and replacement of:
Slate and (synthetic polymer slate)
Cedar Shingle
Copper (and zinc-coated copper)
Spanish Tile
Asphalt
Rubber/vinyl
Metal
Ice and Snow Damage
New England winters can be tough on roofs. Under insulated roofs and temperature changes can increase the likelihood of ice dams forming. Ferrimy Construction can remove ice dams, clear snow, and repair roofs after a big storm. If your roof is continuously forming ice dams, give us a call. We will clear the snow, remove the ice dams and inspect the roof. We would alert you to any issues and give you a free estimate for repairs.