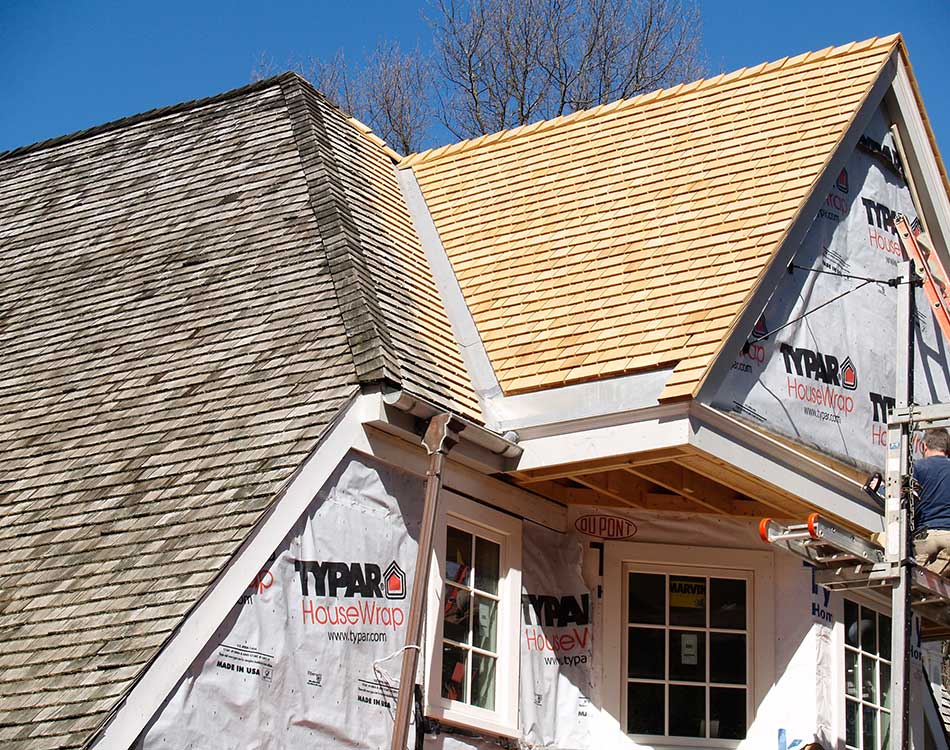 Full Service Roofing
From patterned slate mansards, to cedar shingled cottages, Spanish tile bungalows, Victorian copper turrets, and rubber roofed town-homes, no roofing project is too challenging. Ferrimy Construction Inc. has been providing Massachusetts with the finest in quality roofing products and services for 15 years.
More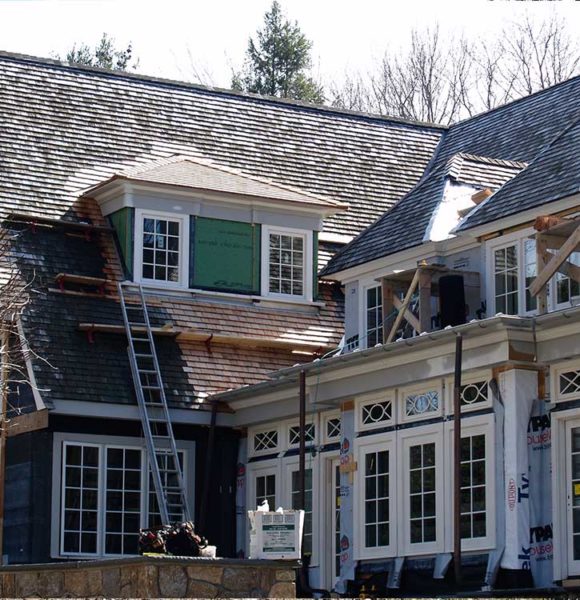 Doors and Windows
Over the past 20 years, windows have become increasingly more sophisticated, using new materials with more energy-efficient properties. Dual-pane glass with insulating gas between the layers means that windows can significantly contribute to a home's comfort and energy efficiency. By trapping sunlight, they provide warmth in winter, which will save energy and lower monthly heating bills.
To achieve this efficiency, windows must be installed by an experienced professional who can ensure that they are properly fitted and insulated. Have lead paint in your home? No problem. We are lead certified to keep you and your family safe from this hazardous material. We can replace your windows so fast; you can even have it done mid-winter!! Our installation services include:
Measuring and fitting of new construction and window replacement
Assistance with design and selection
Installation of ANY irregular shape and size windows
Installation of exterior doors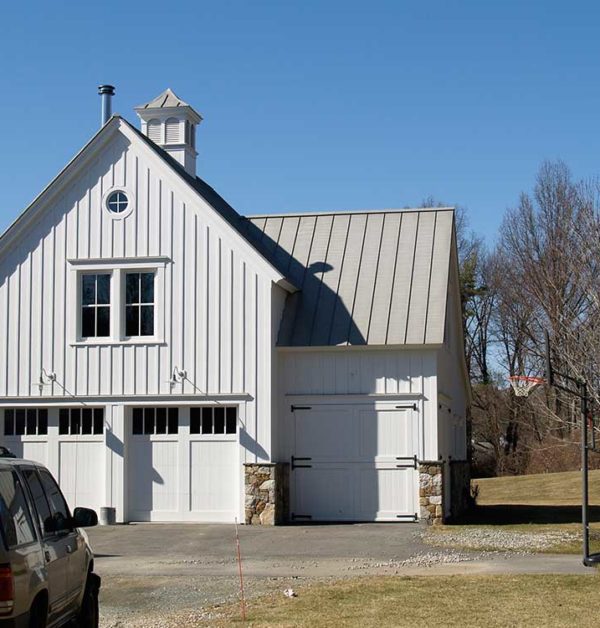 We work with you to design a Massachusetts deck that suits your needs and compliments your home. Decks can be built using several different types of material: Wood, Trex, and Weatherbest are just a few of your choices.
We will be happy to help you decide which product will work best depending on the location and design of your home.
Our Massachusetts decking services include:
Classic woods: Redwood, Cedar, Philippine Mahogany, Fir, Pressure-Treated Pine
Exotic woods: Ipe, Tigerwood, Cumaru, Garapa, Jatoba
Manufactured lumber: Trex, Weatherbest, Azek, Timbertech, Veranda
Contact us today and get an estimate fast!
Shingle and Trim, Replacement and Repair
Perhaps no architectural feature allows homeowners to express as much personal taste and make their home as uniquely theirs as exterior trim. From gingerbread to beadboard and wood to PVC, trim can increase a home's aesthetic appearance and market value.
However, over time, rain, hail, snow, ice, wind, and extreme changes in temperature can cause significant deterioration. Wood trim is subject to rot and plastic trim to fracturing. Strong winds can rip off large sections and storm damage can crack and dent it. Consequently, periodic inspection, repair, and replacement are essential.
How To Identify Trim Damage:
For plastic or fiber-cement trim, damage is generally easy to detect with the naked eye. Shallow that is not readily apparent can be detected by running your fingers across the trim's surface and feeling for small dents.
However, damage to wood can be more difficult to detect. Rot is the most common problem, which begins on the inside and works its way out. To test your trim for rot, first examine it for obvious cosmetic problems, such as peeling or bubbling paint, dark spots, or areas of algae growth. Then gently probe the spot with a screwdriver to test it for softness. Exposed ends that have the grain exposed are other likely areas for rot to begin. If you detect a problem, it may be time to repair or replace your trim.
What Are My Options?
At Ferrimy Construction Inc., we can replace a damaged or rotten section of trim, or if the problem is widespread, we can do a complete replacement. Aside from your cosmetic choices of color and style, we will also work to advise you about the best material selection for your lifestyle and budget. For this, you have three broad categories of options:
Wood
Wood trim comes in natural or manufactured versions, such as hardboard and medium-density overlay (MDO). These and other engineered wood products, which vary according to the materials and process used to manufacture them, are generally less expensive and longer-lasting than natural wood. 
Whether you are searching for a fresh new look for your home or a small repair, Ferrimy Construction Inc. has you covered with the experience and dedication to customer service you expect. Contact us for a free estimate on your trim project.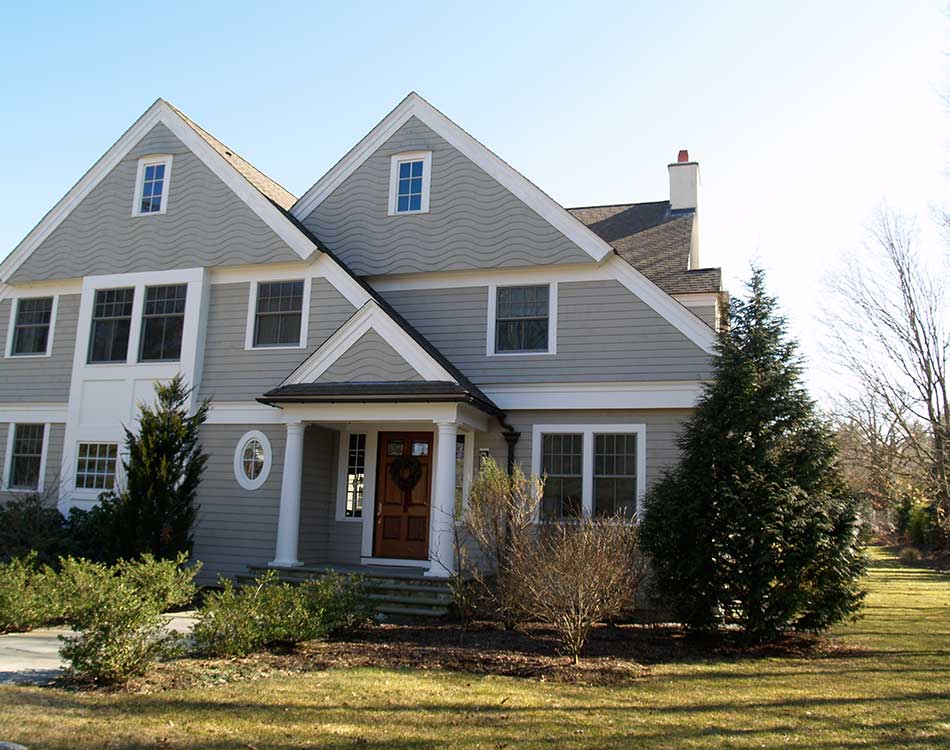 Painting and Staining
Ferrimy Construction Inc. provides the highest quality in painting and staining services. Even the smallest details are important to us – so everything is hand-brushed.
This ensures that the paint is worked into the grain for greater longevity and avoids overspray onto the edges of trim and windows. All of our painting is done by Mynor. He will not hurt your flowering trees.
Our finishing services include:
Whole-house painting and staining
Stripping and repair of damaged areas
Deck staining